Research grant Dutch Kidney Foundation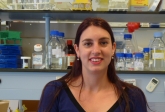 Rachel van Swelm has been awarded a Kolff Junior Postdoc Grant from the Dutch Kidney Foundation (Nierstichting) to perform innovative research in the field of nephrology. Her project is entitled 'Strike while the iron is hot: hepcidin-mediated protection against hemoglobin-induced acute kidney injury'.
News article in Dutch newspaper (Trouw; in Dutch)
Hepcidin Blood publication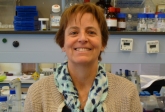 In collaborations with hepcidin experts from Italy and Los Angelos, Dorine Swinkels published a review on hepcidin in Diagnostic Medicine in BLOOD.